It's what happens when you're not watching that matters.
Rugged Solutions was founded on the principle that you deserve industrial software and automation that simply work – every time.
For 25+ years we have crafted software and automation systems for industry that are tested, work efficiently, work correctly, and provide superior outcomes. We innovate best with teams that challenge norms and question the process to create amazing solutions.
Rugged Solutions are based on the following principles of execution:
User Interface is important – it is the face of the process. The UI shall be functional and intuitive. There is always a human element.

Documentation is important. Keep source code repository / revisions. Clearly communicate and specify. Be concise.

Make the solution easy for the next person to maintain no matter who that is. Make the solution as simple as possible while maintaining the requirements.

Use the most viable technology for the solution. Use trusted, open, solid, rugged technologies that have support from a company or community.

Design with rugged and fault-tolerant in mind, not an afterthought.

Use test-driven development and integration.

We will earn repeat business not demand it.

Reduce risk for everyone.

Strongly support projects after the sale. 1 year warranty standard on quoted projects.
Rugged Solutions welcomes tough problems. Our goal is to bring rugged automation solutions to reality so you can move forward at the speed of technology.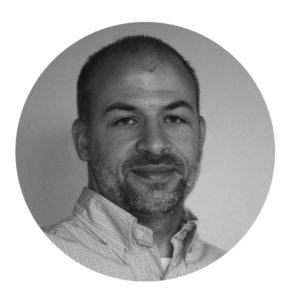 Founder Tom Cruttenden is an adventurer and engineer.
Tom's ultimate goal is to use creativity and innovation to keep and create jobs in North America.
Each new problem to solve is an epic adventure for Tom and his crew. Tom loves problem solving – often solving problems in new creative ways.
Tom is a respected leader and mentor who is expert in managing complex engineering projects.